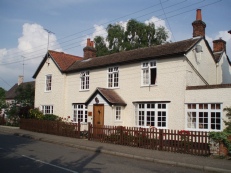 Barbara is an accomplished hostess who is charming and very helpful. We had complex requirements with two couples checking in after midnight on both nights. Barbara was very flexible in meeting our needs. The rooms are clean and comfortable and the bathroom and shower was spacious and clean. There are tea and coffee making facilities in the rooms and extra blankets and pillows if needed. Breakfast is served in the large dining room and was freshly cooked to order, the food was delicious and set us up for the day. Overall excellent value for money and great quality. We will stay again if we are in the area.
Andrew - August 2021
***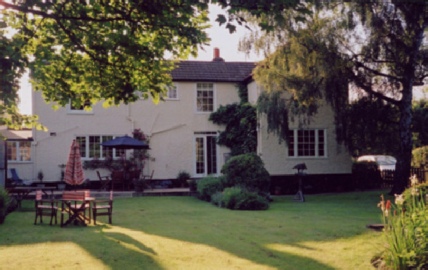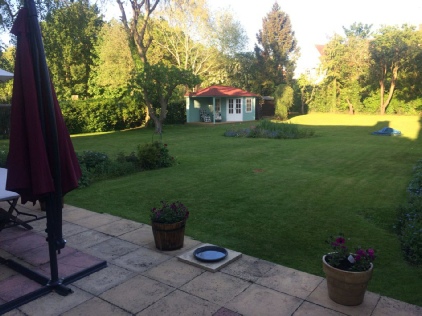 Wonderful place to stay in the picturesque village of Steeple Bumpstead. The house was picture perfect with a clean, spacious room. Barbara is a very accomodating host and looked after us very well. Highly recommended
Jo - August 2021
***
We were given a lovely welcome by Barbara (who was also very understanding about a potential change to our arrival time), and the house was everything we needed; clean, comfortable and close to Audley End House. Breakfast was lovely and we all had a lovely chat with our host! If we are back in the area we would love to come back. Thanks again Barbara.
Philip - August 2021
Barbara kindly hosted us for the perfect short break. Her house is deceptively large, with comfortable bedrooms, a lovely lounge and a sun-trap patio looking out on a gorgeous garden. We were warmly welcomed and looked after throughout. Barbara baked a cake, booked us an evening meal and gave us the inside track! She went the extra mile with breakfast, too. All in all, a splendid B and B.
Dorota - July 2021
Barbara is a lovely and welcoming hostess. We felt there almost like home. I really enjoyed a comfortable bed, and peaceful environment. Delicious breakfasts were motivation to get out of bed. I will be coming back.
Darren - July 2021
A great stay at Orchard House. Barbara was very welcoming and allowed us to arrive early to enable us all to get ready for a wedding. She had arranged cabs for us to and from the wedding as well. A nice comfortable bed followed by a great breakfast was just what we needed. Would definitely recommend and if ever we're in the area again we would definitely return. Thank you
Lewis - June 2021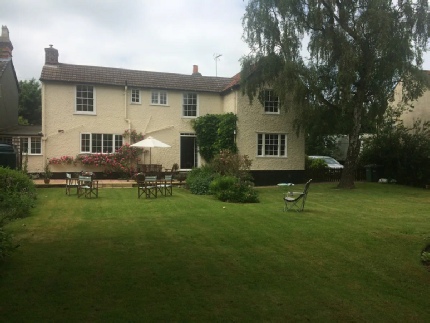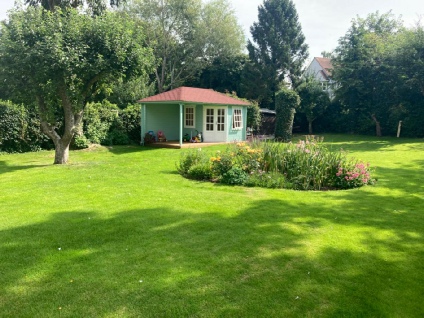 Barbara was the perfect host. Our rooms were clean, bright and airy and the beds were really comfortable. The breakfast, in the words of my grandchildren, was scrumptious! It was a pity we didn't get time to spend in the beautiful garden, maybe next time.
Thank you Barbara.
Angela - June 2022
***
We had a very comfortable stay at Orchard House - the rooms were clean and our host was very easy to communicate with when arranging our arrival times. The deliciously cooked breakfast was an added bonus and set us up for the rest of the day. Would happily stay here again. Thank you!
Benjy - June 2022
***
Barbara was very responsive on messages both before and after booking, and was very accommodating with the arrival time and just all around great throughout
Chris - June 2021
We enjoyed our stay with Barbara and were made to feel welcome and spoilt with the breakfast. Barbara's home is lovely and the garden is beautiful. We would recommend a stay here.
Simon - May 2021